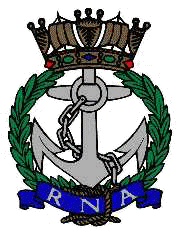 Royal Naval Association - Aquitaine Branch












Copyright RNA Aquitaine © 2016 All Rights Reserved

AUTHOR

TITLE

This Library is being disbanded.

There were no volunteers to take on the library, so it was decided at the AGM to disband it.

Members are invited to help themselves to any books they want and to make a small donation to the RNA.

The books taken will periodically be removed from the master list below.

The remaining books, listed below, are now offered to other members of the branch wishing to have one for a small donation.

Ken Napier currently has all the remaining books, please contact him if you want one or more.



Ambrose Stephen
Barrigton James
Bennett Geoffrey
Bishop Paul
Dassac Rene
Dorrian James
DVD FILM
DVD Life in a Submarine
DVD Making Waves.
Fox Robert 3 copies
Hampshire Cecil
Hore Peter
Iceland Bernard
Janes Fighting ships
Janes Fighting ships
Johnston Ian
Jolly Rick
Kemp
Kennedy Ludovic
Lord Walter
Loring Villa Brian
Macintyre Donald
Marriott Leo
McCart Neil
McMurtrie Francis
McMurtrie Francis
McMurtrie Francis
McMurtrie Francis
McMurtrie Francis
Miller W.H.
Mine-Tyte Robert
Mordal Jacques
O'Hara Geo C
Ortzen Ken
Pack James
Parkes Oscar
Poolman Kenneth
Saville Martin
Slader John
Snow Dan
Wake-Walker Edward
Warner Oliver
Welham Michael
Wells John
Williams David
Young Edward

Citizen Soldiers
Fox Bat
The Battle of Jutland
Tall ships.
Taulus
Storming St Nazier
Cockleshell Heroes
MOD
MOD.
Iraq Campaign 2003
Just an old Navy custom
Battleships
Hamlyn History of Ships
1905 reprint
86, 91, 91-92
The Battleships
Jack Speak
History of the RN
Pursuit The Sinking of the Bismark
Midway.
Mountbatten and the Dieppe Raid 1942
The Man of War
Battleships
Tiger Lion and Blake
Ships of the RN 1938
Ships of the RN 1941
Ships of the RN 1942
Ships of the RN 1945
Ships of the RN 1947
Great Cruise Ships
Armada.
25 Centuries Sea Warfare
Ironfighters Outfitters
Guns at Sea.
Nelson's Blood
Ships of the RN 1936
Ark Royal
Hornblower's Ships
The Red Duster at War
Death or Victory
The Lifeboats Story
Great Sea Battles
Combat Frogman
The immortal Warrior
Wartime Disasters at Sea
One of our Submarines

LIBRARY