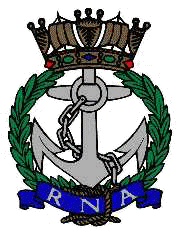 Royal Naval Association - Aquitaine Branch












Copyright RNA Aquitaine © 2016 All Rights Reserved

Agnew John
Ambrose Stephen
Arthur Max
Ballard D Robert
Barrigton James
Barrington James RNA
Bates Nick
Beever Anthony
Bennett Geoffrey
Bennett Geoffrey
Bishop Paul
Boisnier Francois
Books Jade
Boyne John
Bradford Ernle
Brickhill Paul
Bush Fritz-Otto
Bush Steve
Cash Tony
Chant Christopher
Cookson Gillian
Costello John
Dassac Rene
Dassac Rene
David Howarth
Dorrian James
Double Videos
Douglas John
Downer Martyn
DVD FILM
DVD Life in a Submarine
DVD Making Waves.
Fox Robert 3 copies
Freuchen Peter
Gibson Charles
Gilbey Joseph
Goodwin Peter
Groom tony
Hampshire Cecil
Hanson Neil
Hastings Max
Henderson James
Higgitt Mark
Hogan George
Hore Peter
Iceland Bernard
Janes Fighting ships
Janes Fighting ships
Janes's Pocket Book 10
Janes's Pocket Book 12
Janes's Pocket Book 8
Janes's Pocket Book 9
Johnston Ian
Jolly Rick
Kaplan Philip
Layman Admiral
Lord Walter
Loring Villa Brian
Loveless Anthony
M.O.D.
Macintyre Donald
Macintyre Donald
Marriott Leo
McLaren P
McMurtrie Francis
McMurtrie Francis
McMurtrie Francis
McMurtrie Francis
McMurtrie Francis
Means David
Melson Peter
Miller W.H.
Mine-Tyte Robert
Mordal Jacques
Muxworthy J.
Netherlands/Worldwide
Nicolson Adam
O'Connor Joseph
O'Hara Geo C
Orchard Ade
Ortzen Ken
P & O in the Falklands
Parker John
Parkes Oscar
Peacock Tom Folio Society
Phillips C.E.Lucas
Poolman Kenneth
Preston
Ray John
Rees Sian
Regan Geoffrey
Regan Geoffrey
Roberts
Roberts
Robson Tom
Rooney David
Royal Dutch Navy
Salisbury Harrison
Saville Martin
Slader John
Smith Duncan
Smith Peter C
Southam Brian
Stobart-Hook Barry
Tarrent V.E.
Terraine John
Thomas Donald
Thompson Julian
Townsend Bickers Richard
Tute Warren
Van Der Vat Dan
Video Civy to Sailor.
Video Sixties Navy
Warner Oliver
Warner Oliver
Welham Michael
Wells John
West Nigel
Williams David
Wilson Neil
Windas Cedric
Women's RN Service Trust
Woodman Richard
Young Edward








A Pinch of Salt.
Citizen Soldiers
Lost Voices
Exploring the Bismark
Fox Bat
Overkill.(Novel)
Pinch of Salt
D-Day
The Battle of Jutland
Naval Battles of First WW
Tall ships.
Le Commando de L'Imposs
The Air Craft Carrier
Mutiny on the Bounty
Nelson,the Essential Hero.
Reach for the Sky
Drama of the Scharnhorst
Trafalgar 200 Fleet Review
The Coder Special Archive
Ships of the World's Navies
The Cable
The Battle of the Atlantic
Taulus
Taulus
British Sea Power
Storming St Nazier
Victory at Sea 1 2 3
H.M.S. Ganges
Nelsons Purse
Cockleshell Heroes
MOD
MOD.
Iraq Campaign 2003
The Seven Seas
Death of a Phantom Raider
Langsdorff of the Graf Spee
Nelson's Victory
Diver
Just an old Navy custom
The Custom of the Sea
Battle for the Falklands
The Frigates(Napoleonic)
Through fire and Water
Malta
Battleships
Hamlyn History of Ships
1905 reprint
86,89,91,91,91
Missiles
Res and Exp aircraft
Submarine Development
Naval Armament
The Battleships
Jack Speak
Wolf Pack
The Falklands Dwarf
Midway.
Mountbatten and the Dieppe Raid 1942
Blue Sky Warriers
British Defence Equip 1974
The Privateers
Les Navires de Combat
Battleships
Hearts of Oak
Ships of the RN 1938
Ships of the RN 1941
Ships of the RN 1942
Ships of the RN 1945
Ships of the RN 1947
Hood and Bismark
White Ensign Red Dragon
Great Cruise Ships
Armada.
25 Centuries Sea Warfare
The Great White Whale goes to War
Portrait of Netherlands Navy
Men of Honour
Star of the Sea.
Ironfighters Outfitters
Joint Force Harrier
Guns at Sea.
A Pictorial Record
Silent Service
Ships of the RN 1936
Trafalgar
Cockleshell Heroes
Ark Royal
Power for the Fleet 2
Battle of Britain
The Floating Brothel
Great Military Blunders
Naval Blunders
Safeguarding the Nation
Safeguarding the Nation
Boy Seaman R.N.
Military Mavericks.
World Wide
900 Days
Hornblower's Ships
The Red Duster at War
Spitfire in to Battle
Task Force 57
Jane Austin and the Navy
Warships of the World
Jutland
Business in Great Waters
Cochrane
War at Sea
Battle of Britain
The True Glory
Standard of Power


Nelsons Battles
Great Sea Battles
Combat Frogman
The immortal Warrior
The Secret War of the Falk
Wartime Disasters at Sea
Great Sea Disasters 2
Traditions of the Navy
70 Years of Trust
The History of the Ship
One of our Submarines
Admiral Sir John Balchen
Tarafalgar 2000
RFA Centenary
Illustrious
La Revve Maritime




Library

AUTHOR

TITLE

This Library is available to all RNA members.

From January 2016, if you want to borrow a book, please telephone John Mills-Baker (05 53 93 71 66)
or email him jmillsbaker@yahoo.com with the title and author of the book required.

John will then endeavour, where possible, to bring it along to the next RNA Lunch.

Please do not forget to return the books when you have finshed with them.